Big Top Chautauqua is bringing its brand new show Big Top Opry 2 – The Outlaw Years to Richland Center, Saturday, April 8th at 7:30 pm.  Come early and support the Richland Center High School Girls Volleyball who will be serving dinner beginning at 5:30 pm.
In 2014 the dynamic team of Severin Behnen and Corey Carlson put together a show which celebrated the best of the Grand Ole Opry from the 30s, 40s and 50s. It was a huge hit and such a fun show featuring the songs and performers from the heydays of the Grand Ole Opry. Our next installment of great country and western music takes us from the mid-60s through the early 80s with music from Opry icons like Willie & Waylon, Dolly & Loretta, Johnny Cash, George Jones, Glen Campbell, Charley Pride and Lynn Anderson. This show features the Blue Canvas Orchestra with Corey Carlson and special guests.
Net Proceeds go to local non-profits who service the community; NHS of Southwest Wisconsin, Richland County Veterans Honor Roll and GRACE.  2017 Non-Profit list
You can choose your level of sponsorship and reap the rewards of that level.  Complete the form 2017 BTC Spnsor Levels and bring into or mail to  NHS at  125 E Seminary Street in Richland Center, WI 53581/ 608-647-4949. More information: 2017 BTC sponsor.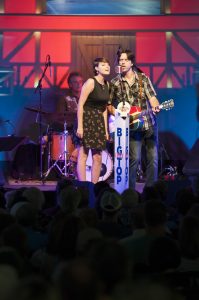 The Blue Canvas Orchestra (BCO) is made up of a diverse group of musicians and singers and is known for their musical virtuosity and eclectic repertoire.  The BCO is the "house band" at Lake Superior Big Top Chautauqua and has performed at the big blue tent throughout the past 27 summer concert seasons.  Their music ranges from burning bluegrass to swing along with classical and Celtic influences.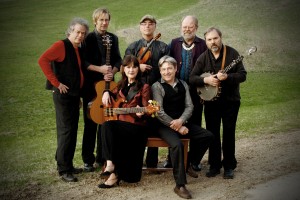 Tent show Radio is produced by Lake Superior Big Top Chautauqua, a nonprofit performing arts organization located in Bayfield, Wisconsin that operates a 900 seat blue and pearl grey striped canvas tent theater presenting a 50-plus night summer season of variety shows, regional and national touring acts and original historical musicals. 
 Listeners can tune in every Saturday on Wisconsin Public Radio at 7PM CST to hear the program.  The show is also available via free streaming and is now available as a podcast on iTunes.  For more information call 1-888-Big-TENT or visit www.tentshowradio.com
Get your tickets now!!  $15 in Advance at the following locations or online https://ticketsbigtop.org
Gordy's Market – 195 Richland Square, Richland Center, WI 53581
Walsh's ACE Hardware – 1525 Bohman Drive, Richland Center, WI 53581
Richland Center Shopping News – 272 N Main Street, Richland Center, WI 53581
Viroqua Food Co-op – 609 N Main Street, Viroqua, WI 54665
Tickets at the door $17